Parent Information
Food Service
Breakfast and lunch are available for purchase each day.
Franklin Academy participates in the National School Lunch Program and free or reduced pricing will be available for those that meet the guidelines.

(Broward County Families Only)
Apply Now for the 2023-2024 School Year!
¡Aplica Ya Para el Año Escolar 2023-2024!
Student Behavior
Franklin Academy believes that student safety and an orderly environment is a vital component of the instruction program. Providing a safe and orderly environment while developing skills, attitudes and personal responsibility, is embedded with every staff member and student.
Teachers
Students experience an unusually rich program with character education, co-ed enrichment classes and a variety of activities to enhance social skills to ready themselves for a lifetime of success. Experienced and credentialed teachers are carefully chosen. Each teacher is reviewed continuously to ensure the appropriate information is taught and the test scores meet or exceed our expectations.
Transportation
Transportation is not guaranteed, but it is available on a limited basis. If you live within two miles of the campus, you must provide transportation for your child(ren). If you live more than 2 miles from campus, please check the campus homepage for the specific details on the transportation options available.
Uniforms


Uniforms are required and our dress code is enforced. Students are required to wear a polo shirt with the school logo and navy bottoms. Uniforms must be purchased from our vendor to ensure equity and safety.
iUniforms provides Free Shipping and Easy Exchanges with a FREE Return Label included in every order.
Charter School Fact Sheet
Parental Involvement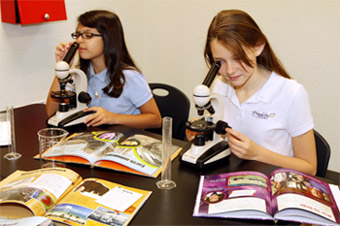 Parent involvement plays a vital role in the students' academic success. Parents will be asked to sign a contract in which they agree to provide eight (8) hours of service to the school throughout the year. The school will provide numerous opportunities for parents to participate in activities and services. Parent involvement fosters an atmosphere of safety and security and is proven to enhance learning gains in their child.
Educational Resources for Parents
Broward County Public Schools
Center for Education Reform
cognia
Cognia is a non-profit, non-partisan organization that conducts rigorous, on-site reviews of a variety of educational institutions and systems to ensure that all learners realize their full potential.
Florida Consortium of Public Charter Schools
Florida Department of Education
McKinney-Vento Homeless Assistance Act
https://nche.ed.gov/legis/mv.php
National Alliance for Public Charter Schools
Palm Beach County Public Schools
Parents for Charter Schools
A free membership organization for parents and guardians of Florida charter school students.